UHartt – Starting in late August, I'm happy to be teaching again @ University of Hartford  this semester!
Jazz Ed: Masterclasses & Teaching
I'm excited to announce I have accepted a part-time teaching position as Voice Professor for the Spring Semester at the University of Hartford. (Hartt School of Music)   
Karrin feels passionate about sharing this music. She has given countless masterclasses, clinics and private lessons.
» Karrin's TEDxUMKC talk – "Live an artful life".
For more specific info on private lessons and costs please contact us. For group masterclasses already scheduled, please see TourDates page.
Most recent jazz education sessions include:

Miami Young Artists
The New School
NOHO MA
University of Nebraska at Omaha – Masterclass/Workshops/
Concerts
– Omaha, NE
McNally-Smith College; St Paul MN – Masterclass
Woodstock VT Interplay Jazz, faculty
Vermont Jazz Center, faculty
North High School, Master Class, Omaha, NE
SOKA University, Aliso Viejo, CA
SUNY Purchase Jazz Studies Master Class Series – Purchase, NY

University of Miami – Miami, FL

Berklee College of Music – Boston, MA

Berkeley School of Music – Berkeley, CA

Bastyr University – Seattle, WA
The Seasons Festival – Yakima, WA
New York City – Private and Masterclasses
Bowling Green – Bowling Green, OH

Drake University – Des Moines, IA

University of Nebraska – Omaha, NE *Where she also serves as esteemed alumni

Interplay Jazz Camp – Vermont

Rocky Mountain Vocal Camp – Colorado

George Washington University – Washington D.C.

Temple University – Philadelphia, PA. (Where Karrin was also given a Jazz Masters Award)
Description:
Masterclasses/clinics can either consist of Ms. Allyson alone with students, or with her band (who are also accomplished teachers) demonstrating, and listening to students (singers and instrumentalists) either one on one, or as ensembles.
1. Choosing repertoire
2. Choosing keys
3. Conceiving, executing an arrangement
4. Interpretation
5. How to build a band and lead it
6. How to sing a standard 5 different ways
Aside from Karrin's masterclasses, some workshops will focus on finding one's own original path to making music.
It's long been said that "necessity is the mother of invention" and the act of creativity is no exception—
We use; who we are, our own history, our own cultural background, our own physicality, who did you grow up listening to? Who do you listen to now?
Do you play any instrument? (besides voice)  If so, how might you incorporate that with your presentation in an honest and musical way?
What's been your experience in performing up til now? How can you use that to move forward?
Make no mistake, it's crucial to acquire basic musical knowledge … and this can be fun !
Start with the Circle of Fifths… what makes certain keys better than others and for what purpose?
In short, come as you are…. willing to be who YOU are through MUSIC.
*NEW!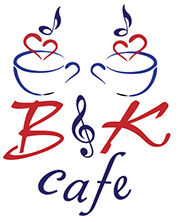 Karrin Allyson & Bill McGlaughlin Team Up For Radio!
There have been many daring duos in the world — 
Now add to that list  Bill McGlaughlin and Karrin Allyson! Together and apart, they've traveled and performed all over the world… met and worked with many of the greatest musicians on the planet and love to talk about Music and Life.  The B&K Cafe is just that, but now on the radio with you joining the duo over coffee.
Bill is (mostly) a classical musician, who served as a trombonist with the the Philadelphia Orchestra and Pittsburgh Symphony, then turned to conducting with a variety of orchestras, from the St. Paul Chamber Orchestra to the Kansas City Symphony. Along the way, he added broadcasting and has served as host of the Peabody Award winning St. Paul Sunday and of Exploring Music with Bill McGlaughlin from WFMT in Chicago, a post he has held since 2003. In addition his work as a composer has been heard widely, around the US and as far as the Royal Philharmonic in London. 
Karrin is an internationally acclaimed singer, pianist, composer, teacher, and bandleader with 15 CD's and 5 Grammy Nominations. She is noted for her warm and exciting sound, and large breadth of repertoire, which embraces The Great American Songbook, Brazilian Bossa Nova, French Chansons, the great classic composers, as well as writing her own songs which are featured on "Some of That Sunshine" … Most recently  Karrin headlined "Shoulder to Shoulder; Centennial Tribute to Women's Suffrage" featuring songs of the Suffragist Era and two of her originals.

Come join us on New Jersey Public Radio starting July 17 @ 8PM EST for a fun show filled with  Music and conversation.
Learn all about their POPS CONCERTS, and listen to samples:
Booking:
Cynthia Herbst
American International Artists
Tel: 518-686-0972, Ext. 202
email: Cynthia@aiArtists.com
web: www.aiartists.com
Testimonials:
"Whether in master classes, group workshops, or private lessons, learning from Karrin is a joy and a revelation. She meets you where you are, musically, and her superb teaching, high expectations, and sense of humor enable you to accomplish more than you could have imagined. Taking lessons with Karrin is one of my life's greatest pleasures!" – Susan Brison
"Karrin has a no nonsense approach to teaching but also with gentle instruction. This is a great combination of taking us students seriously and guiding us to better performances. A wonderful way to learn!" – Rosemary Miller
"Karrin is a very warm, compassionate teacher. Her teaching is effective and she always gives me valuable input." – Hiroko Kanna
"I am learning how to communicate with my band mates on stage – she's teaching me how to lead my band. I feel her love of the music through her teaching- that's why I like to spend time with Karrin!" – Asako Takasaki